"The quality of the cuts on the FC9000 are second to none and provides a sharp, accurate pattern cut for the car panels"
In a recent interview with Mint Installs we spoke to Max Smith-Halvorsen (Marketing & Business Manager) about Mint Installs and their preferred cutter plotter supplier Graphtec GB. Based in Potters Bar, Hertfordshire and employing 5 permeant and 2 freelancers, Mint Installs is a PPF (Paint Protection Film) company for the automotive industry (primarily for cars and motor bikes) and is proud to be an Xpel and Carpro accredited business. The company was recently established by Paul Slade (Director) and his business partner, David Shoubridge (Senior Installer) in May 2021 and is quickly establishing itself as one of the leading PPF Installation businesses in the UK.
Whilst specialising in Paint Protection Film and Detailing, they also offer a selection of other services including detailing surfaces, ceramic coatings, machine polishing, wrapping and wheel refurbishment.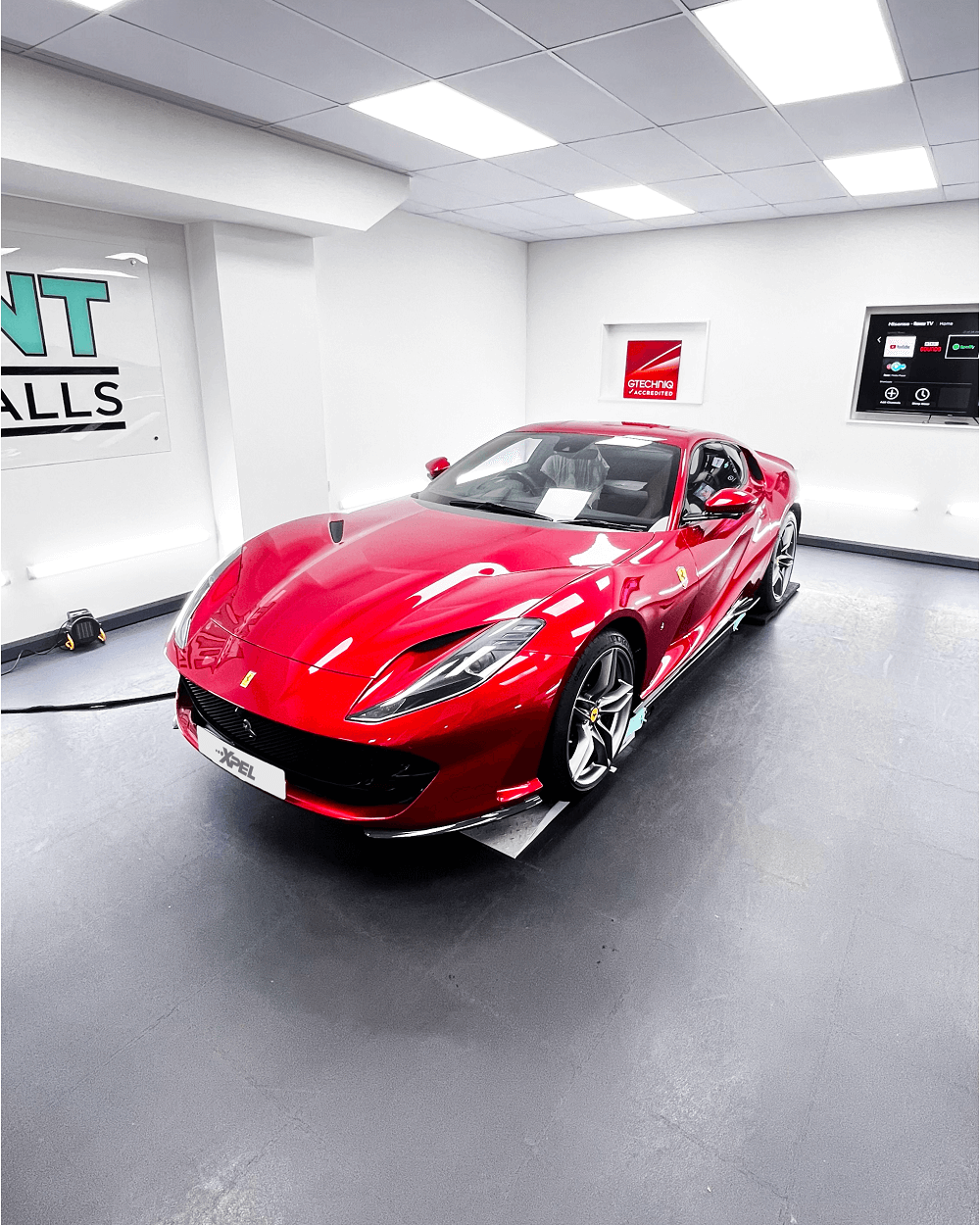 "PPF is a process that is designed to provide you with the peace of mind that you need on the open road, keeping your vehicle's surfaces safe from gravel, oils, bug acids, bird droppings as well as stopping paint chips before they start. PPF is hydrophobic and therefore easily cleaned – even jet washable.
We are one of the few companies that offer the Edge Seal Technology. Lifting and delamination are a thing of the past with the Xpel system. Our signature Edge Seal Technology ensures film stays stuck and keeps surfaces protected from contaminants. PPF produces a finish where the cars look better than when they came out of the show room". Max explained.
The Xpel system called DAP (Design Access Programme), provides the film and patterns for almost all makes and models of cars. These are cut out using the Graphtec FC9000 cutting plotter "in our opinion the industry standard for this type of work. The quality of the cuts are second to none and provides a sharp, accurate pattern cut for the car panels, – especially important for our Edge Seal Technology". Said Max
The FC9000 provides one of the highest performance capabilities currently available. This is due to the addition of production-enhancing features and comes as standard with a new barcode reader for continuous cut capabilities. Available in four different sizes the 75, 100, 140 and 160cm models that cut material widths of 762, 1,067, 1,372 and 1,626mm respectively. With a maximum cutting speed of 1,485mm/sec and a cutting force of 600gf (5.88N), the FC9000 is considered to have reached a new level for high-end cutting, involving a much wider range of sign and graphics and digital printing media in varying thicknesses.
The FC9000 has an optional media take-up spool that will increase the efficiency of roll-to-roll work undertaken by digital print specialists and the new auto panelling function which prevents skewing of longer lengths of material to be cut by automatically splitting the job into smaller sections for guaranteed precise sequential cutting.
The FC9000 is supplied with the latest Version 8 of Graphtec's proprietary ARMS (Advanced Registration Mark Sensing) system for radically enhanced media tracking and cutting accuracy. It is also supplied as standard with Graphtec Pro Studio or optional Pro Studio Plus and Cutting Master 4 design and production software, with the latter available as a plug-in option for integration with other popular software programs such as Adobe Illustrator and CorelDRAW. The machine also meets all relevant CE safety standards and comes with a three-year performance warranty and starts at £3,695.00 – £9,245.00.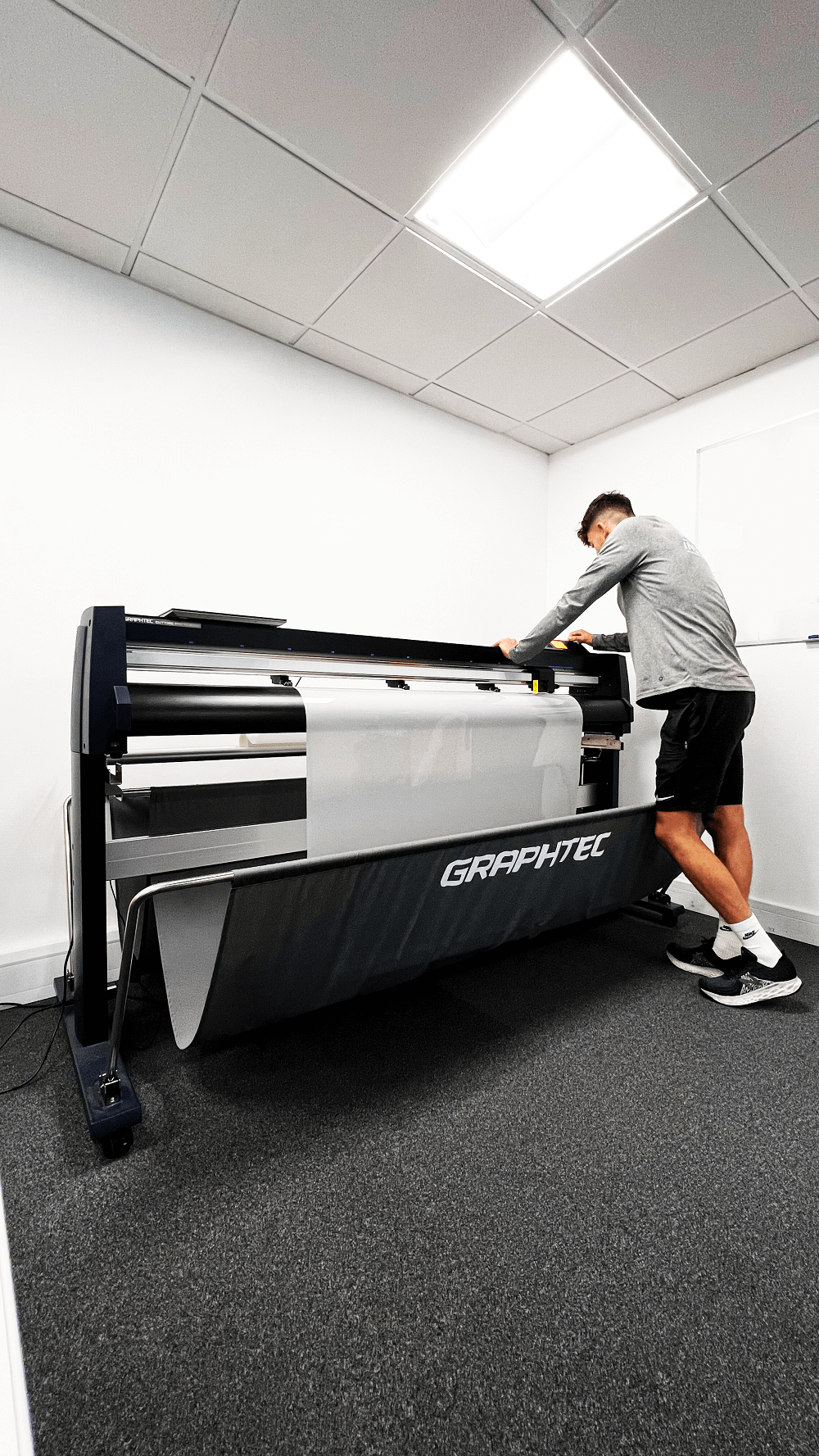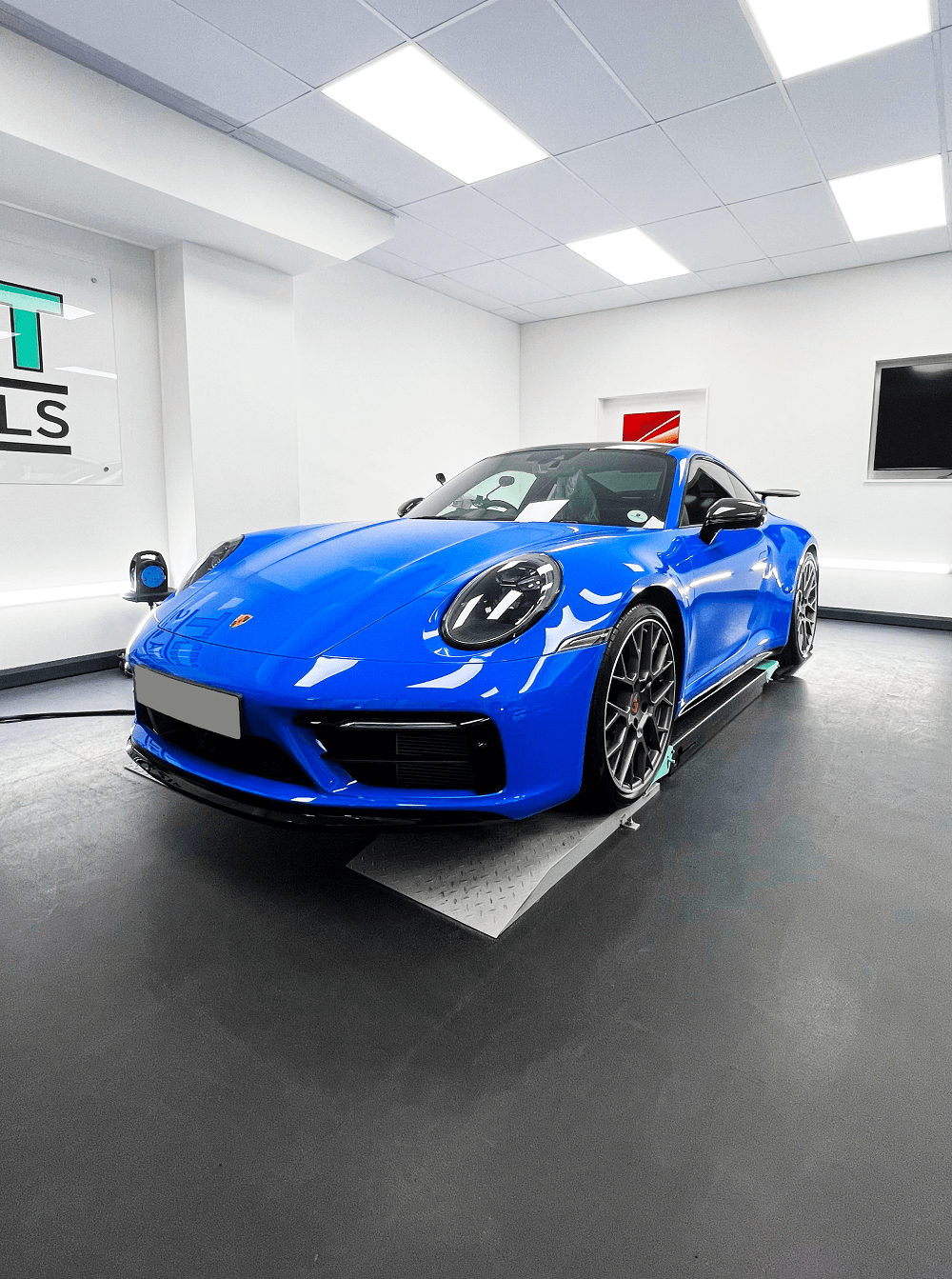 When asked what sets your company apart from the competition? Max explained "We strive for customer service and protection hence the name. We keep the customer up-to-date with the process via a WhatsApp group so they can see the progress of their vehicle by sending them images. It's the personal touch that counts. We simply achieve this by ensuring that no car leaves our workshop without looking perfect – and we mean perfect.
We expect the same from our suppliers and with Graphtec, the service we have received has been second to none. The peace of mind knowing that there is technical support at all times is invaluable to any production company and I certainly wouldn't hesitate to recommend them".
For further information on Mint Installs contact:
Website: www.mintinstalls.com
Call: 01707 658091
Email: [email protected]
Graphtec FC9000 – The Perfect Machine For PPF
"The Ultimate Print Finishing Solution".
An FC Series Cutting Plotter provides a higher level of productivity and greater ease of use than any other cutting plotter on the market today.
Unlike other cutting plotters on the market, the FC Series comes as standard with media catch nets, networking capabilities, built-in cross-cutter, matching stand and is also customisable to further augment what is an already class leading product.
With 4 different widths available the FC is perfect for both small scale high volume users through to high demand wide format print shops who are looking for a highly functional print finishing solution to match up to their Solvent or UV printers.
With it's unmatched cutting speed, powerful head pressure and included professional grade software the FC Series raises the bar to a totally new and incomparable level of performance, usability and functionality.
Class Leading Performance | Increased High Level Productivity | Premium Design & Build Quality
The Graphtec FC9000 series premiere cutting plotter offers best in class cutting and plotting capabilities and comes as standard with a new barcode reader for continuous cut capabilities.