"Keiyosa love imagining new designs and making them come to life"
In a recent interview with Ten Magazine they spoke with Vipul Patel from Keiyosa who, with his partner Shivani Nana, love imagining new designs and making them come to life. From the homeware to the stationery they create a variety of gifts and take nature as their inspiration. "We aim to bring this connection to you through the beautiful natural materials we use to make each individual piece", said VP. Beginning in 2013 and located in the heart of England where they design and hand-make all their products, they are proud to say that their customer base stretches across the globe.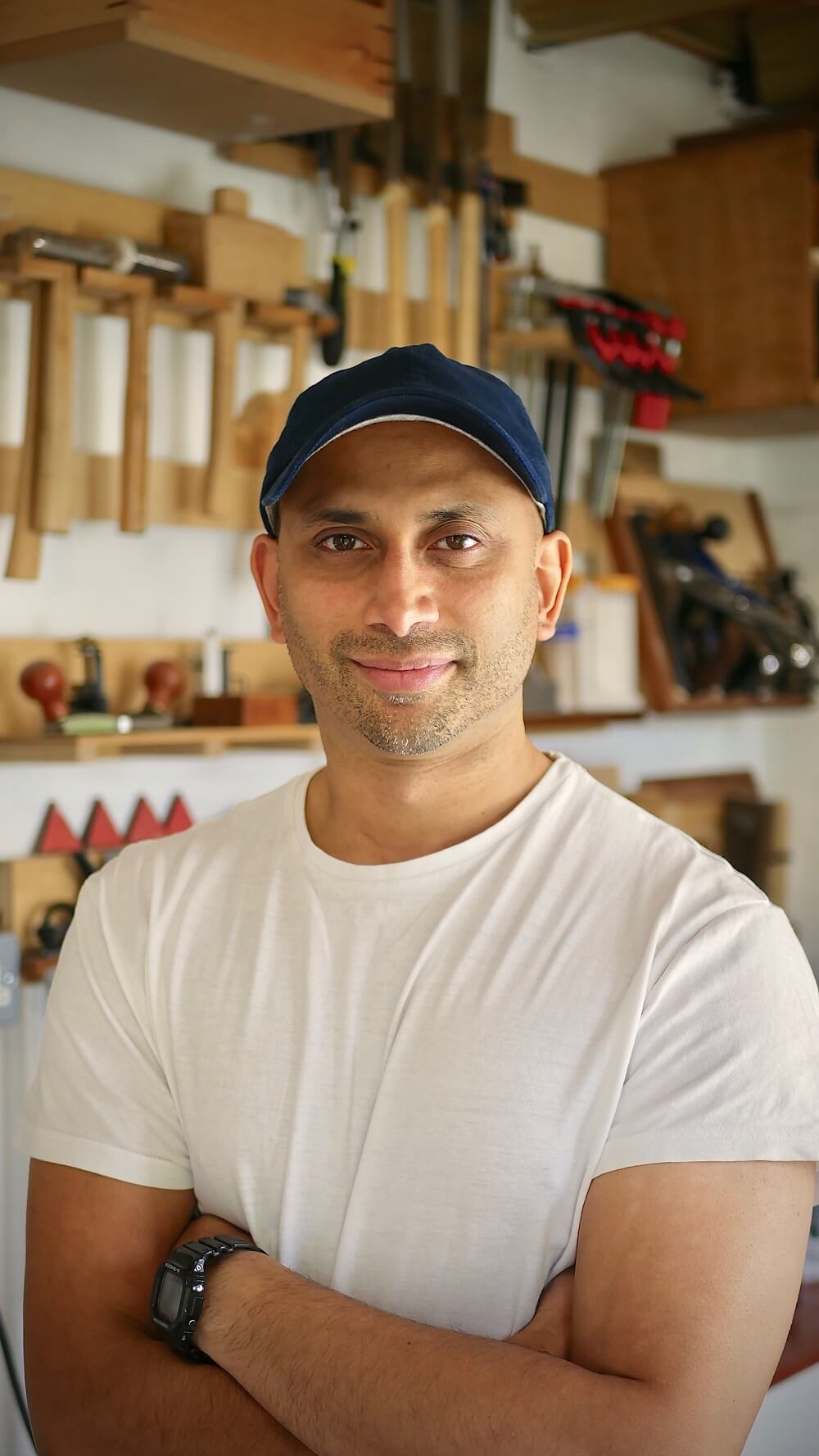 The Keiyosa ethos is to contribute positively to the environment. All of the materials used, therefore, are consciously sourced from sustainable, responsible vendors. The wood used often comes from trees naturally felled in the UK and all of the packaging is environmentally friendly. They even use their wafer-thin wood shavings to help package pieces they make! Vipul began by making carbon fibre parts for cars and so initially bought a woodworking machine. This then expanded into gift boxes and suddenly commissions started to roll in.
As things steadily grew Vipul was approached by a family member who was interested in calligraphy and wanted a drying rack. Vipul created this from scratch and through the popularity of this product, created the transition into bespoke calligraphy and desk stationery. In addition, by maximising social media channels their website and the ecommerce platform Etsy, this has continued to grow at a vast rate. Keiyosa are very much user led and will always try to accommodate request for bespoke products. As the variety of products increased (for example, the entry into the audio furniture market with products including headphone stands) more specialist equipment was required.
The purchase of a CNC machine was the start and more was to follow. The need arose for a cutting machine to cut out and engrave cork for use as branding and as an anti-slip base for the Keiyosa products.
After looking at several brands he found that Graphtec GB gave peace of mind in both quality and service. "I am very choosy about which suppliers we use. We will only use those that we can recommend to others" admitted VP.
When in discussion with Alastair Evans Graphtec's Digital Marketing & Ecommerce Executive about which model of the Graphtec's popular Silhouette cutter would be ideal for their needs, the conversation turned to lasers and their versatility. "I had in the past been contacted by various laser suppliers but felt uneasy by the support – or lack of – that was on offer" said VP.
Graphtec GB invited Vipul to their premises for a demonstration by the Business Development Executive, Ellen Wain, and he was immediately impressed by the versatility of the WidLaser. Ellen explained that the laser could be used to cut out and engrave at the same time with a precision and accuracy that had previously been unattainable. This was the perfect solution for Keiyosa and it resolved their problem. Ellen gave a follow up training session and what was most pleasing to Vipul was the support he was offered by Graphtec GB "By people who really know their machines. Reassurance that if there are any issues there is onsite support and replacement parts available. No long lead times or for larger problems inadequate tech support over the phone, actual people onsite.
Graphtec GB are upfront about what they will offer you in support and service and the capabilities of their machine. Industry knowledge from Graphtec has been vital in helping us move forward with obtaining the most out of the WidLaser system" VP added. Asked how he was getting on with the C500, Vipul explained that the RD Works software "is very easy to pick up, intuitive and works in conjunction with all major industry software such as Adobe which for Keiyosa is a big plus point – unlike several other machines whose packaged software is not as polished or as efficient.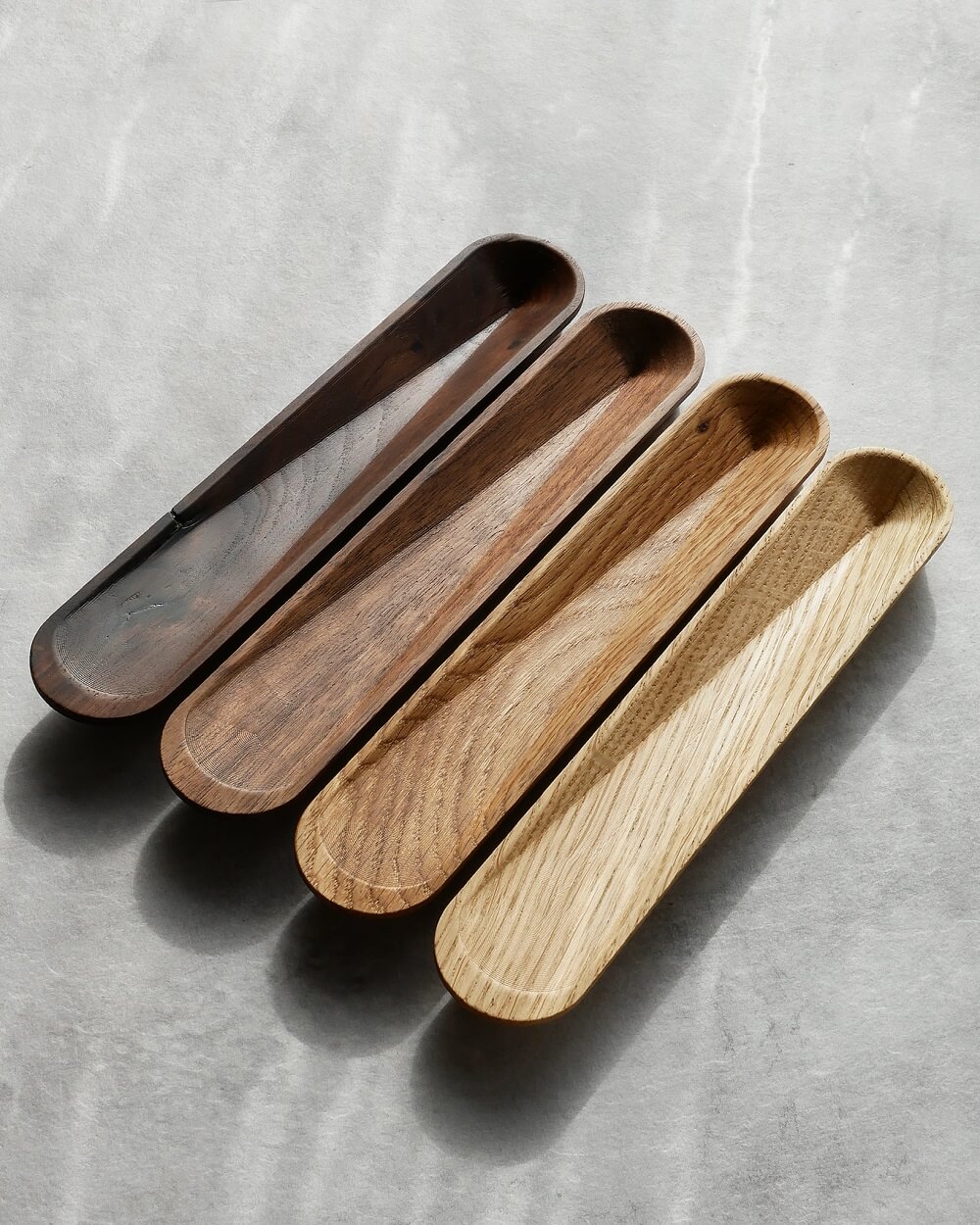 I was so surprised at the speed of the WidLaser and have had messages from people on Instagram who bought Lasers that cost three times as much and are not as quick" said VP.
Keiyosa will now be expanding its products and its use of acrylic. "Cutting acrylic on a CNC can be challenging and it's so much quicker and cleaner to do it on the laser. The Widlaser has opened up new opportunities and markets.
We can make multi-material pieces that were not possible before we had the WidLaser. Incorporating plastics into products, which we can now achieve using the laser, has solved the problem of wood drying out in certain climates. With the laser we can use an acrylic inset cut out with the laser whilst also adding colour and aesthetics to the pieces.
The laser has enabled Keiyosa to produce prototyping at a fraction of the cost and time. The laser negates the need for jigs to be made to enable shapes to be cut out accurately. The laser has opened up a world of possibilities and has made a big difference to the way we will be able to work going forward" commented VP.
The WidLaser C500 – the smallest in the WidLaser range – has an engraving area of 500mm x 700mm with variable cutting speeds of up to 90,000mm/min on the C500 model. Key design features include a 150mm adjustable machine height facility, automatic temperature and air control systems and smoke/dust extraction and waste retrieval units.
Its compact design is ideal for installation in small work shops where space is invariably at a premium. This was an important element for Vipul whose workshop is narrow and when installation day took place engineer James installed it perfectly into a narrow gap. After which he gave a quick refresher on how to use the WidLaser and made sure Vipul was happy with the settings on the WidLaser and was up and was running before he left. "I was blown away by the professionalism and service that we received from Graphtec GB. I even received a call from Ellen to check everything was okay and if we had any issues" said VP.
Going forward Vipul is excited about the new products he is able to create and the markets that have become available to Keiyosa and looks forwards to a long and successful relationship with Graphtec GB.
To see the range of products on offer from Keiyosa: https://www.keiyosa.com/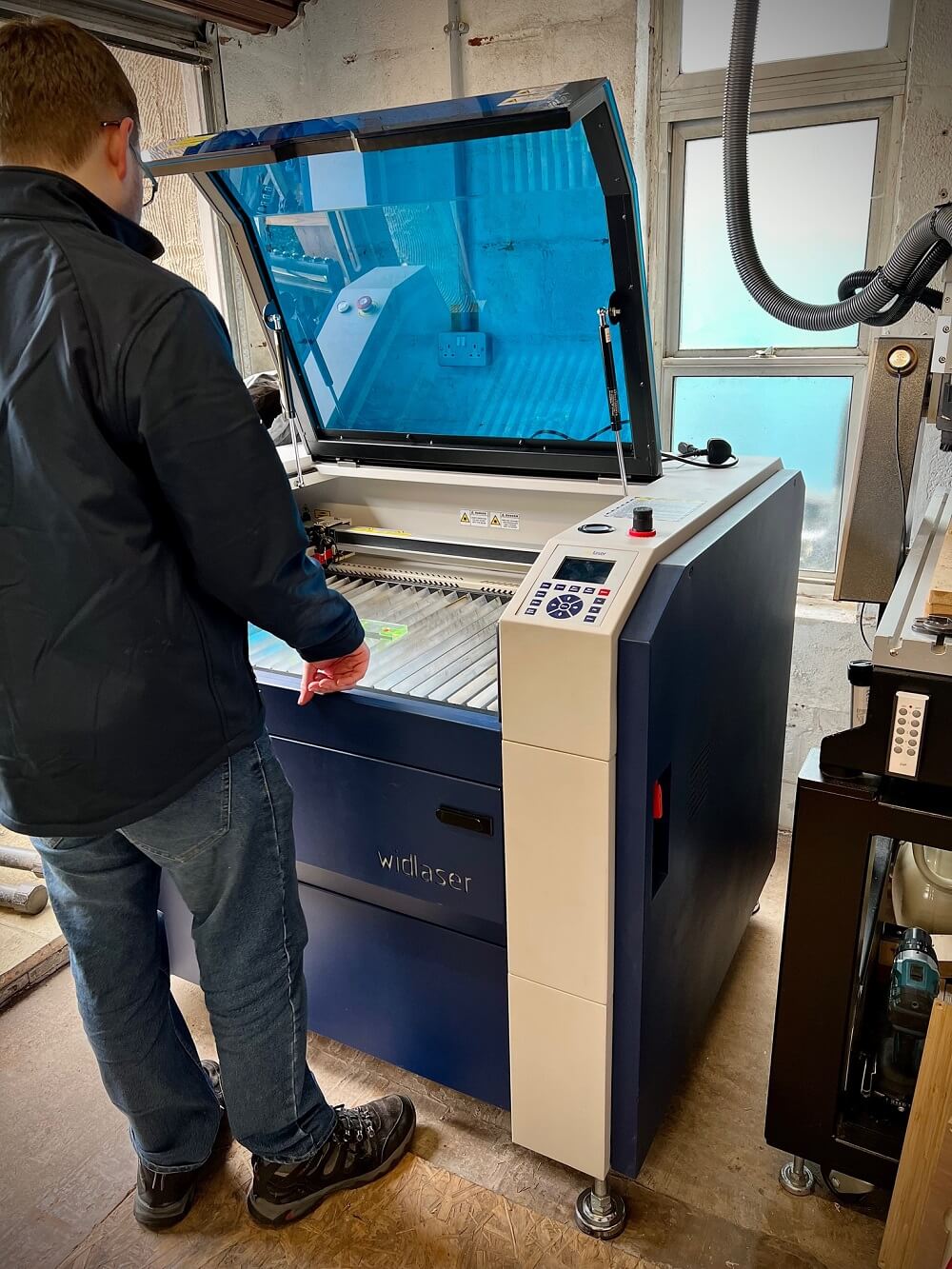 Not Every Laser Makes The Cut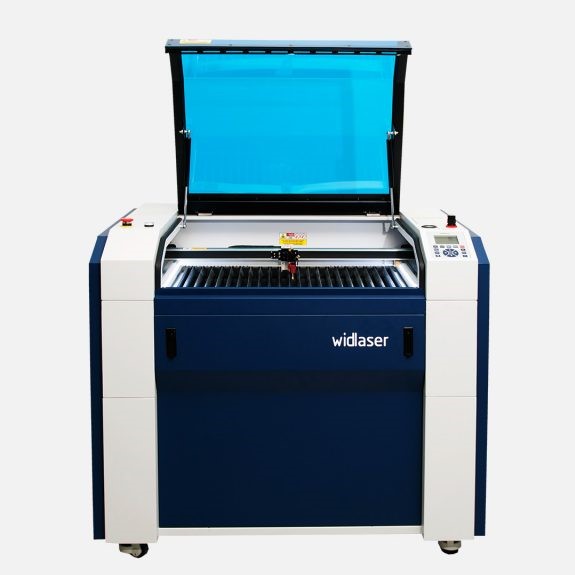 Unbeatable Quality & Performance
Available in a choice of four different-sized models, WID Laser engraving/cutting machines set a new benchmark for quality and reliable performance at a truly affordable price. They come packed with performance-enhancing features normally found on more expensive machines, including an autofocus CCD camera for optimum material alignment and cutting accuracy.
Easy To Use
Designed for both entry-level and seasoned professionals, dedicated multi-tool software enables even the most complex applications to be completed at speeds of up to 90,000 mm/min and with outstanding precision on finely detailed work.
Multiple Applications
WID Laser machines will handle virtually any material, including stainless steel and other non-ferrous metals, alloys such as brass, bronze and copper, acrylic, plastics and laminates, marble, glass, slate and solid woods.
Save Time, Save Money
Eliminate the need for expensive secondary tooling with one all-embracing powerful production tool at a fraction of the cost.