Graphtec offers a wide range of blades holders for your market-leading cutting plotters.
The first thing to look at when identifying or choosing a new blade for your Graphtec cutting plotter is which blade holder is currently installed in the machine as the blade is matched to the blade holder rather than the machine that it is being used with.

Unless otherwise specified at the time of purchase, all Graphtec cutting plotters are supplied with a Standard 0.9mm Blade Holder (PHP33-CB09N-HS) in the included accessory pack.
In simple terms, if your blade holder is black and blue in colour then you will need to look at 0.9mm diameter blades. If the blade holder is black and red then you will be looking for 1.5mm diameter blades.
Both 0.9mm (Black & Blue) and 1.5mm (Black & Red) blade holders work in all CE, FC and FCX Series Cutting Plotters.
Genuine Graphtec Blade Holders
Standard Plastic Blade Holders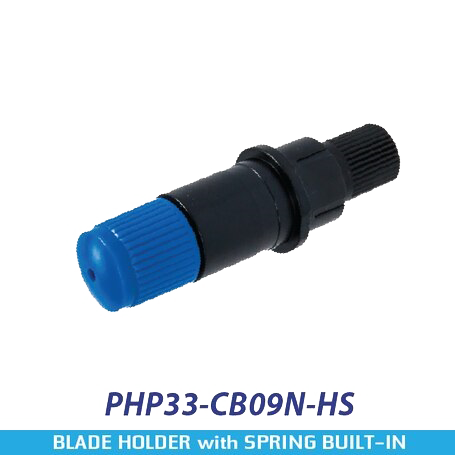 Key Features:
Supplied As Standard With All FC & CE Series Machines
Blade Diameter: 0.9mm
Built-In Spring
Blades Not Included
Compatible 0.9mm Blades:
CB09-E
CB09-L
CB09UB
CB09-P
CB09UB-K60
Standard Plastic Blade Holders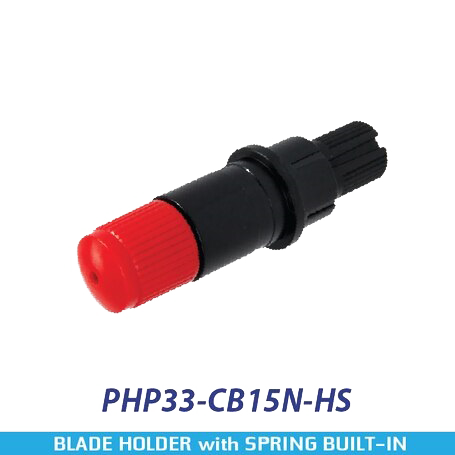 Key Features:
Blade Diameter: 1.5mm
Built-In Spring
Blades Not Included
Compatible 1.5mm Blades:
CB15U

CB15U-K30

CB15UA

CB15UA-K30
Standard Plastic Blade Holders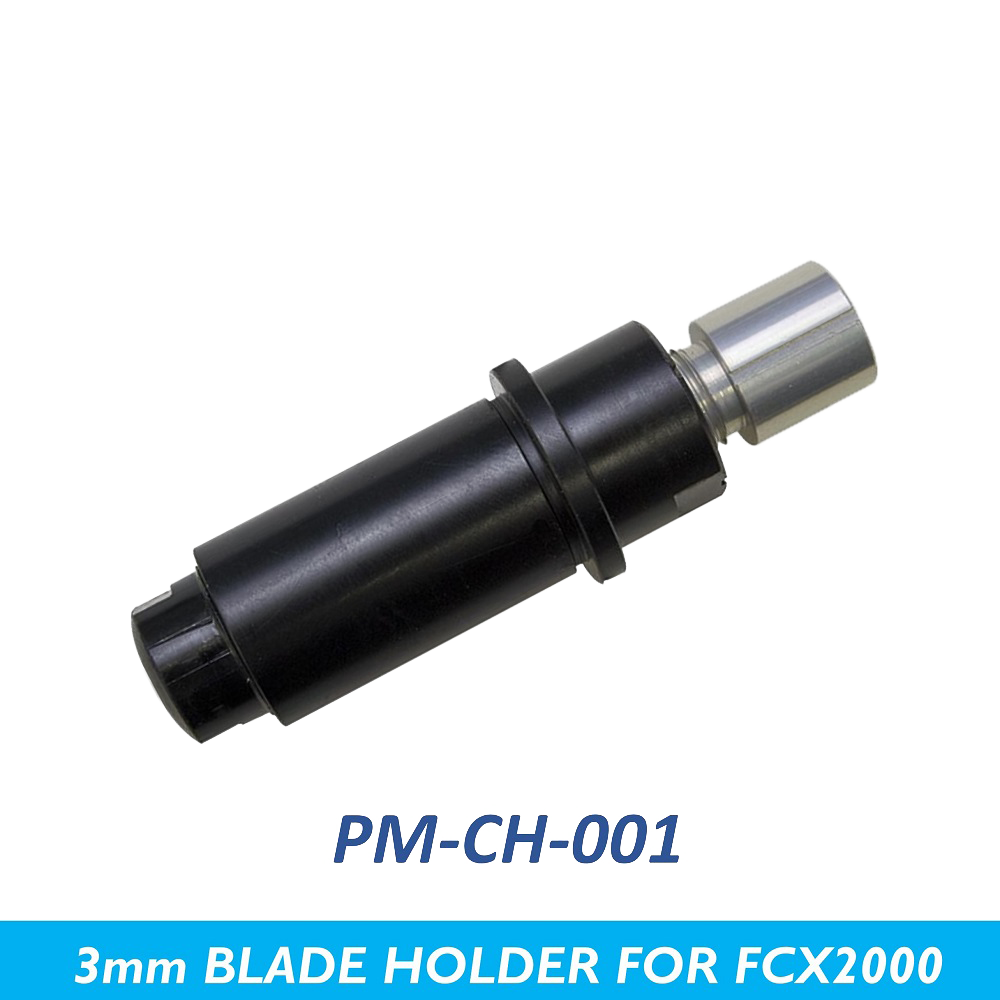 Key Features:
Blade Diameter: 3mm




Built-In Spring: No

Blades Not Included
Premium Brass Blade Holders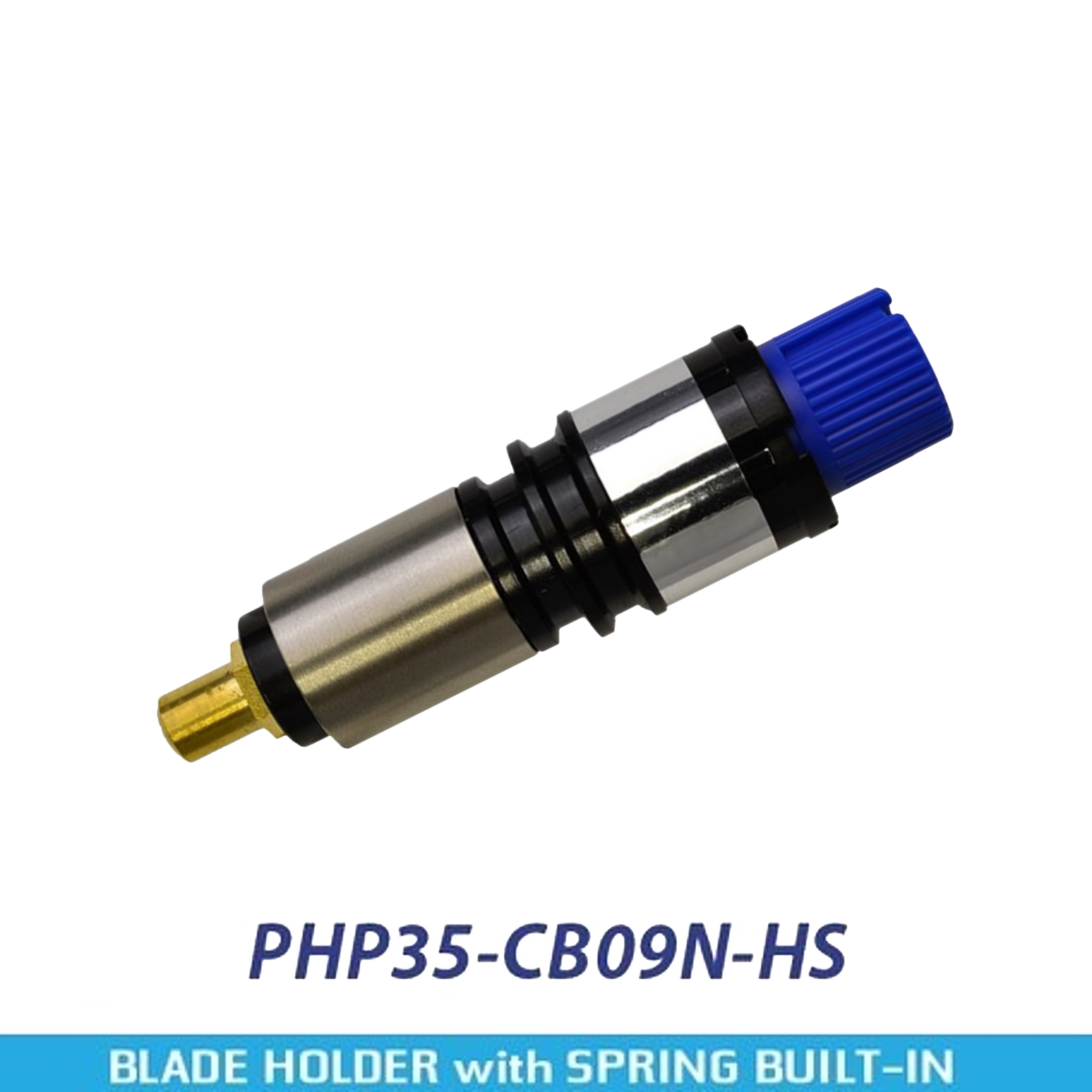 Key Features:
Blade Diameter: 0.9mm

Built-In Spring

Steel Insert Around Body To Add Longevity

Blades Not Included
Compatible 0.9mm Blades:
CB09-E
CB09-L
CB09UB
CB09-P
CB09UB-K60
Premium Brass Blade Holders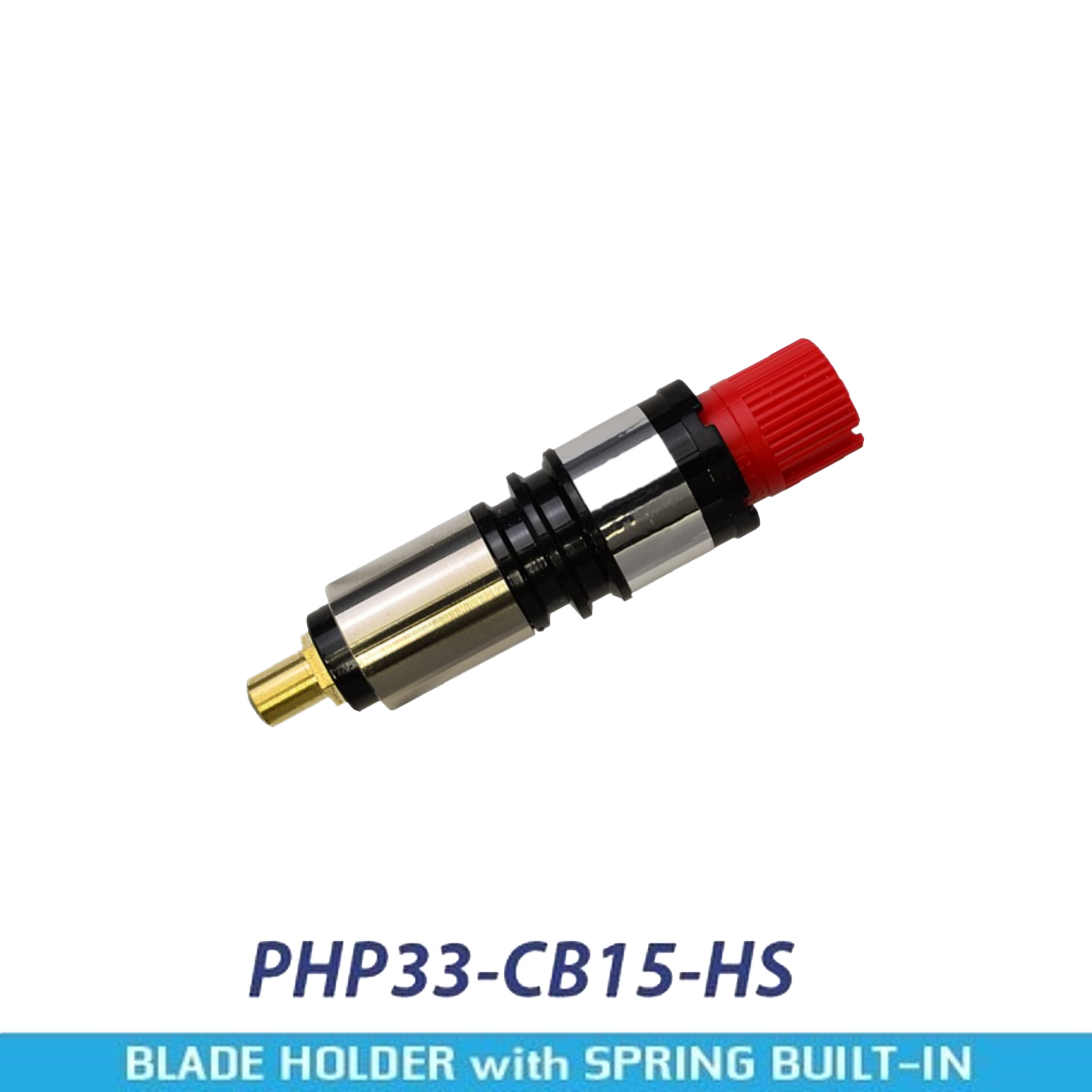 Key Features:
Blade Diameter: 1.5mm

Built-In Spring

Steel Insert Around Body To Add Longevity

Blades Not Included
Compatible 1.5mm Blades:
CB15U

CB15U-K30

CB15UA

CB15UA-K30
Get the latest news and offers direct to your inbox