Our range of WidLaser F Series Machines are designed and built by Premium Portuguese manufacturer, WidInovations.
The machines equipped with high-end Fiber Laser Tubes and are specifically designed and manufactured around the needs of users who are focussed on personalisation and promotional products.
Fiber Laser Systems are designed to mark onto a wide range of rigid and maliable materials.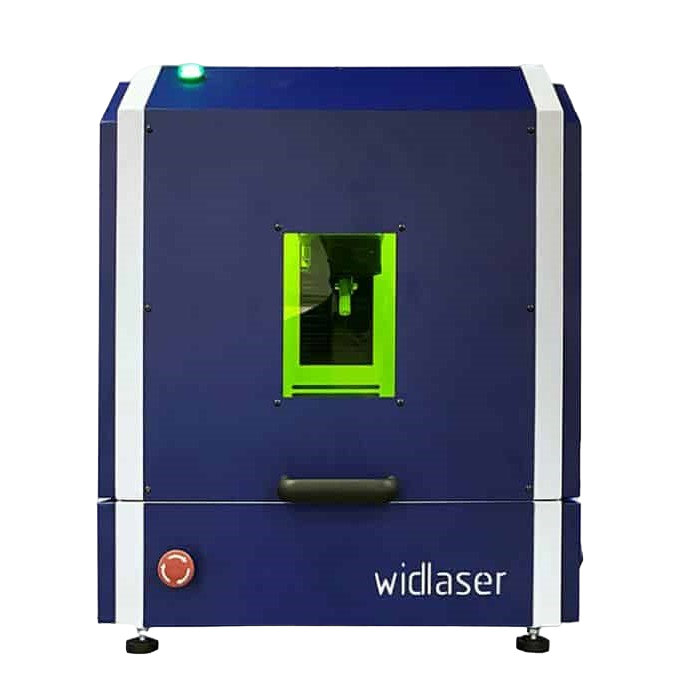 Who Are Fiber Laser Systems For?
Users of machines that utilise Fiber powered laser machines use them to mark materials only. This method is popular within industires that specialise in personalising promotion products or creating identification tags using metal plates.
Fiber Laser Machines are predominantly used to mark designs onto uncoated metals which means they are very popular with users who specialise in personalisation and promotion product production.
Due to the nature of how a fiber laser works, they are capable of marking any material but are unable to cut or engrave. Fiber laser are very popular for users who need to be able to mark onto uncoated metals such as steel, aluminium, brass and copper which is something CO2 or Ceramic lasers are unable to do unless a coating spray has been applied first of the materials has been anodised.
Fiber lasers are very popular within sectors such as trophy makers or industries that need to mark metals for identification tag creation.
Need Help? Read Our Laser Tube Buying Guide
Mark Onto Materials Such As:
Ceramic
Tiles
Porcelain
Copper
Marble
Stone
Granite
Slate
Fabric
Leather
Cloth
Felt
WidLaser F Series | Fiber Laser Tube Systems
Extraction System
Motorised Focus Head With Double Point
Windows Software For: plt, dxf, ai, bmp, jpeg, png, tiff, gif Files
1 Year UK Warranty
Lifetime UK Technical Support
Auto Focus Head
Adapter For Cylindrical Objects
Support Cabinet
Lens: 100mm x 100mm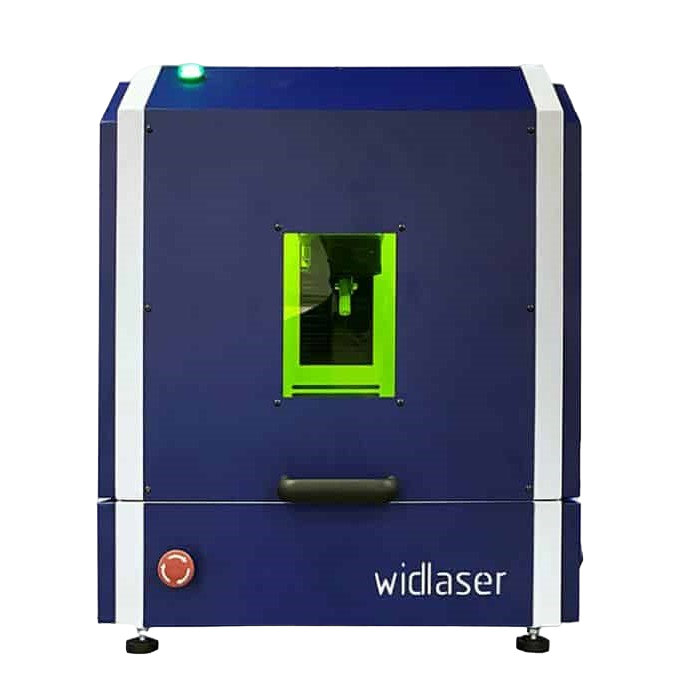 Delivery, Customer Care & Support
Delivery To Site
All of our machines include delivery to site as part of the package price.
When your machine is delivered to site it will be met by one of our experienced engineers who will ensure the machine is located in position.
Installation
Once your machine has been positioned, our engineer will fully commsion the machine.
This process includes:
Connect the machine to the extraction point.
Check the calibration after being in transit.
Fill coolant (if required).
Fully check over the machine to ensure it is fully operational before training commences.
System Training
When the machine is up and running our engineer will fully train you and your team on:
Operating the machine
The control panel interface
Software
Key maintenace for daily use
Aftercare & Technical Support
It is quite possible that you may have questions or require help from time to time after your machine is installed which is why we provide lifetime technical support.
You can contact us on the phone during business hours or via email and we well help you with any questions that you may have about software, files or even settings on your machine.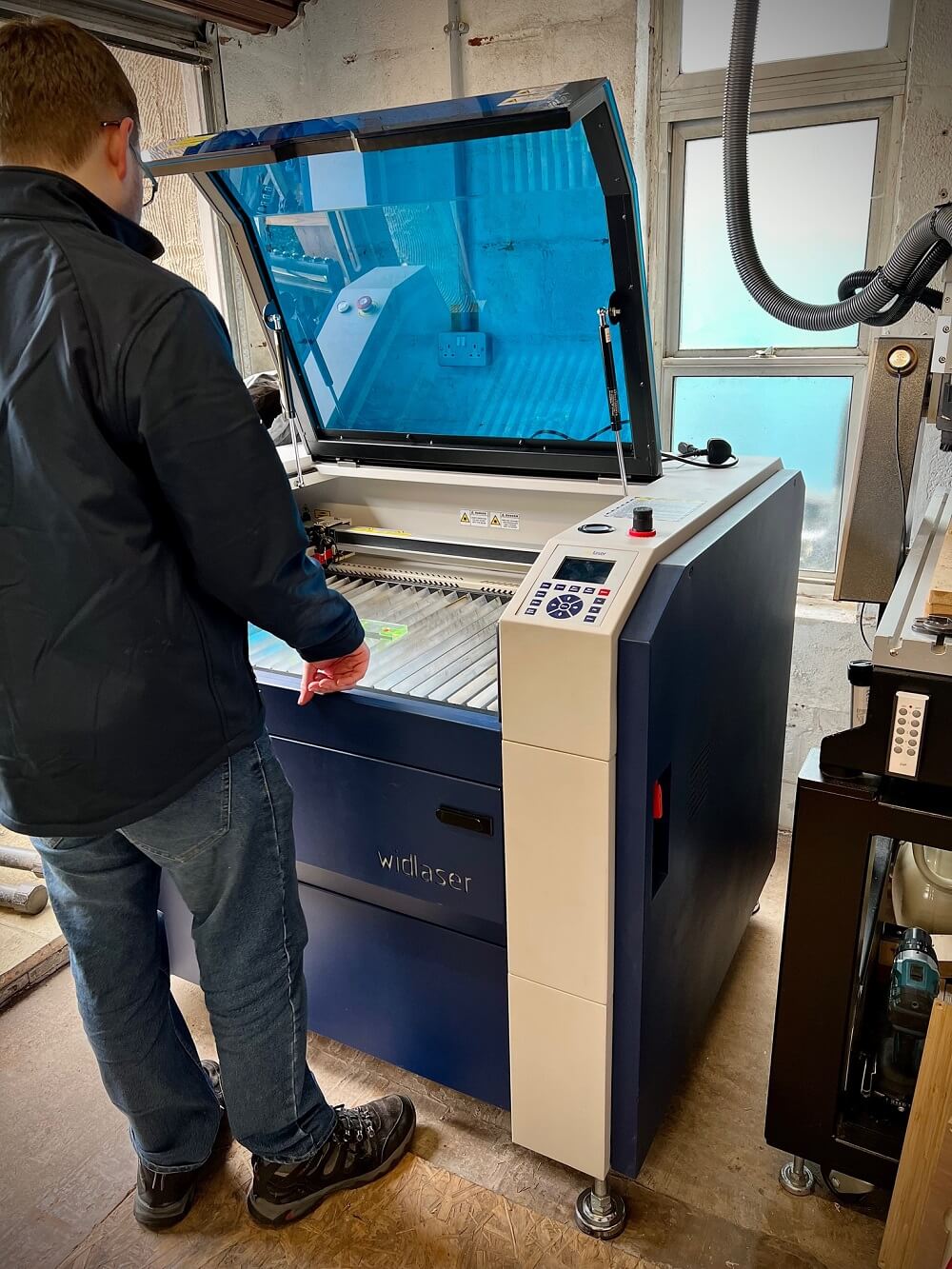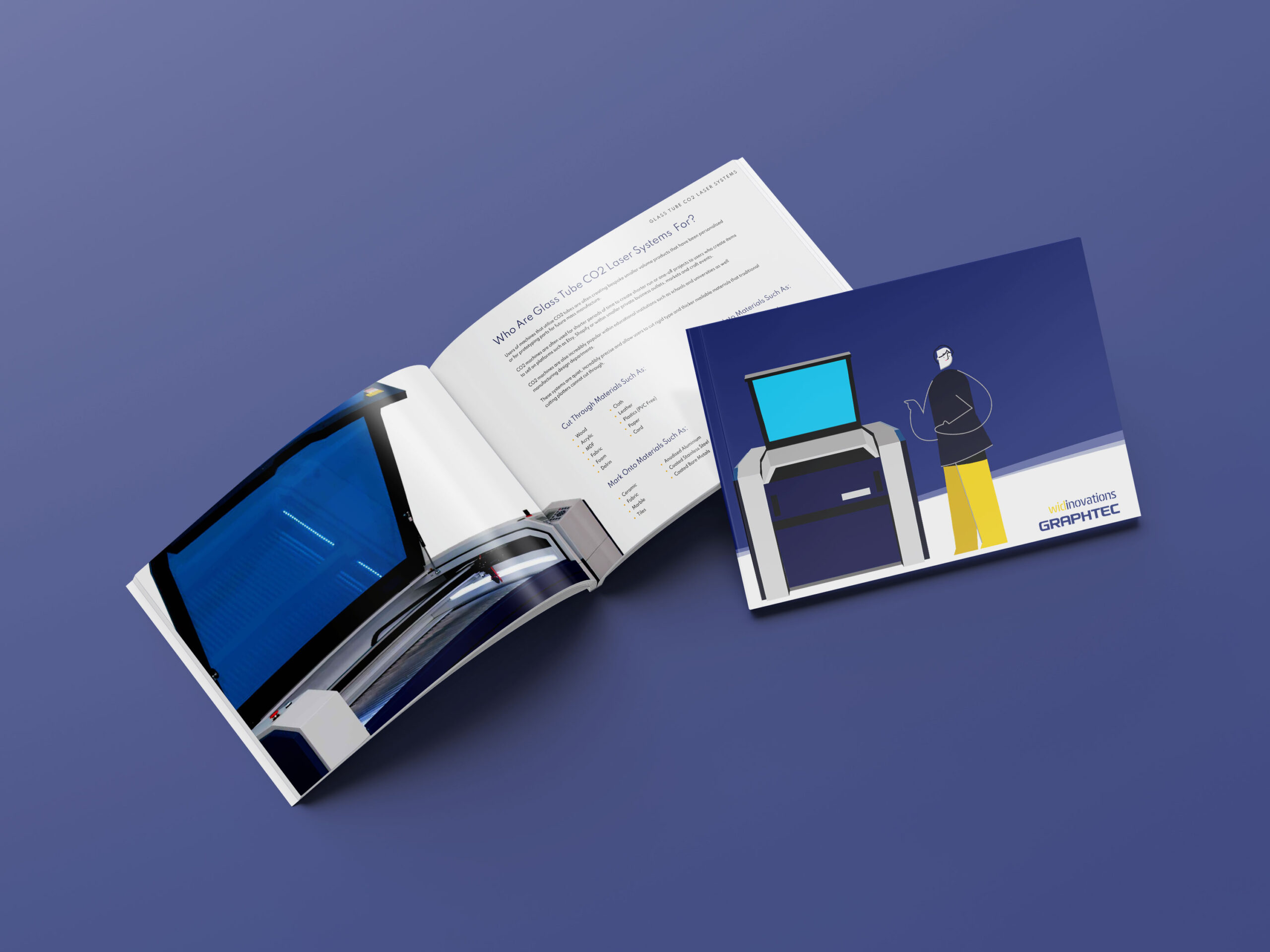 Download Our Free Brochure
Download our free Laser Cutting & Engraving Brochure to see how our WidLaser Systems from WidInovations can boost your business.
Contact Us – We Are Here To Assist You
Please contact us for further information regarding our laser products and our product specialist will be in touch with the answers to your questions. They can also supply you with a personalised quote, payment options and the opportunity to attend a bespoke demonstration suited to your requirements. Graphtec GB are the official UK Distributor & Supplier for the Portuguese brand WidInovations and their range of superior grade WidLaser products.
All of our WidLaser systems include delivery to site, installation by a specialist engineer and on-site training so that we leave you confident in how to operate the machinery once installed.