Following on from the incredibly successful FC8600 Graphtec went back to the drawing board to further improve what was already a superb, class leading machine, the result is the new brand FC9000, the most feature packed Graphtec FC Series Cutting Plotter to date.
The FC9000 has been completely redesigned but continues to sport a professional, robust and no nonsense aesthetic that paired with its feature rich and ultra reliable build specification enables it to stay one step ahead of the competition.
Graphtec's unwavering drive for perfection ensures that the FC Series continues to surpass every other machine currently available on the market.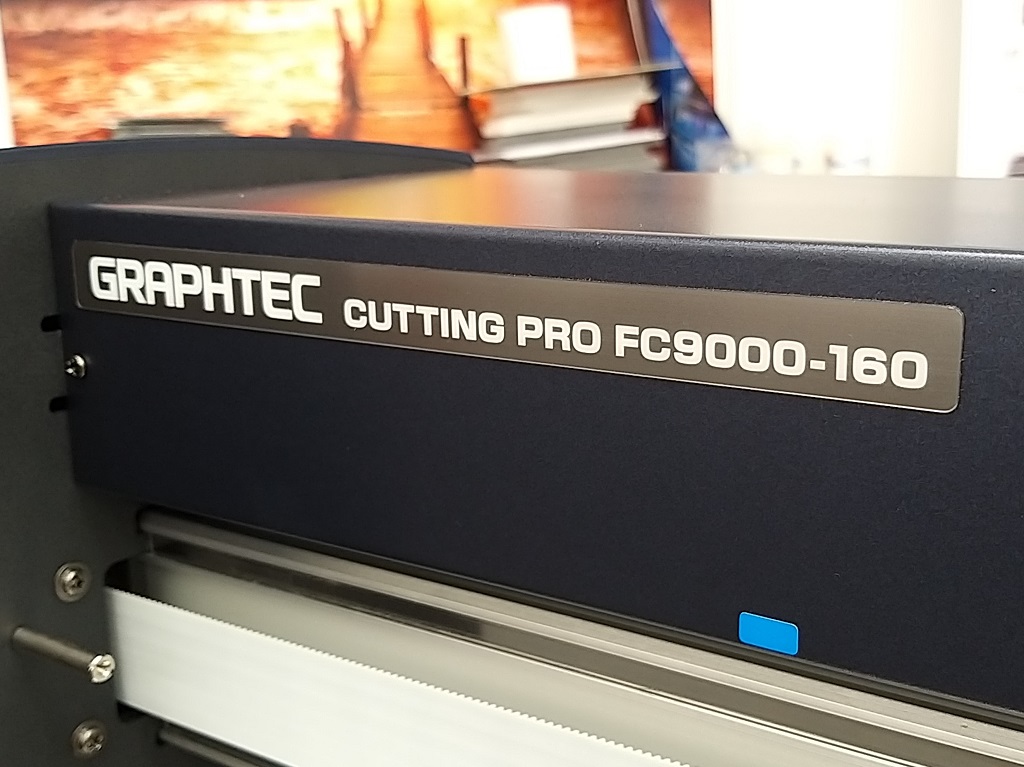 The Ethos Of The FC Series
The FC Series is Graphtec's flagship cutting plotter model but as a consumer it is important to know why you should opt for this model over anything else currently on the market.
Graphtec GB Says:
"An FC Series Cutting Plotter provides a higher level of productivity and greater ease of use than any other cutting plotter on the market today.
Unlike other cutting plotters on the market, the FC Series comes as standard with media catch nets, networking capabilities, built-in cross-cutter, matching stand and is also customisable to further augment what is an already class leading product with a take up spool, extra grip rollers and flange sets for increased tracking capbilities."
With its fast cutting speed and powerful cutting head the FC is the go-to machine for industries that specialise in:
• Automotive Wrapping
• High Output Large Format Print & Cut Work
• High Intensity Reflective Media
• Intensive High Volume Print Shops
FC Series - Adaptable To You!
When looking at the FC Series plotter it is important to note that you can either purchase a standard version off the shelf or you can choose to adapt it to best fit your work flow.
The new FC9000 now features these great upgrade features which can be installed to the machine prior to delivery or added further down the line if your work increases.
• Automatic Take Up Spool: For 140cm or 160cm versions*
• Extra Push Rollers: To Improve Grip On Heavier Materials
• Flange Kits: For Enhanced Tracking Capabilities
• 2nd Pen Kit: For Dual Tool Functionality
*The option for the Automatic Take Up Spool is a great addition for any user who is purchasing the FC9000 to make the most out of the new Barcode read feature of the ARMS 8.0 optical eye that enables continuous cutting capabilities.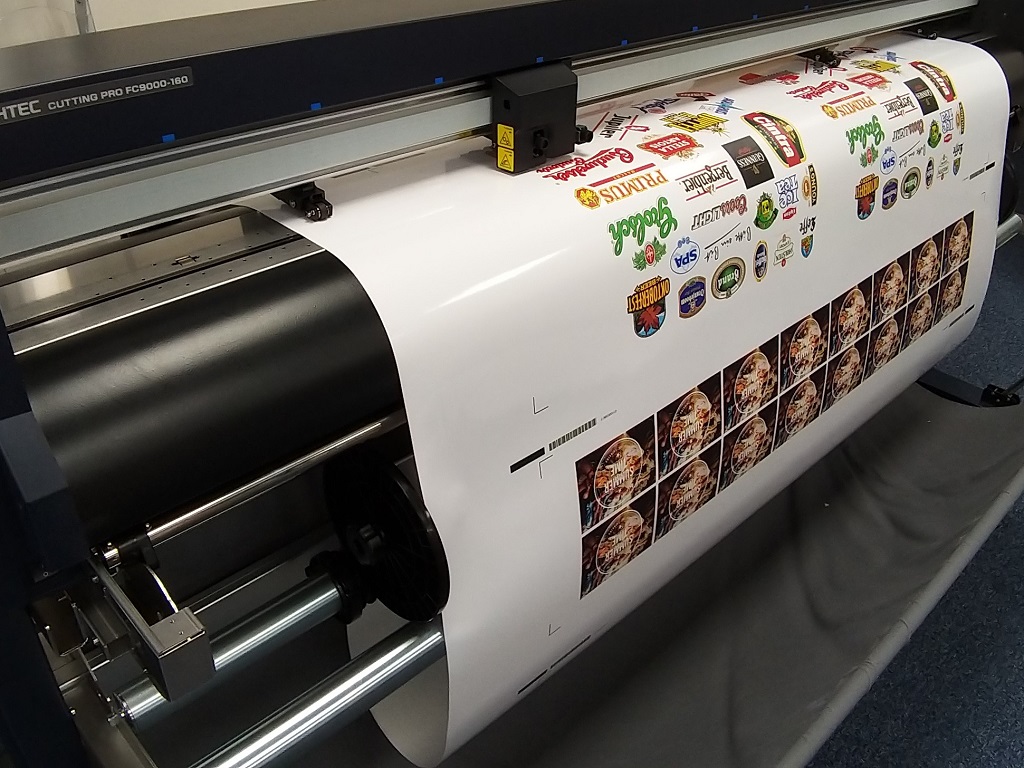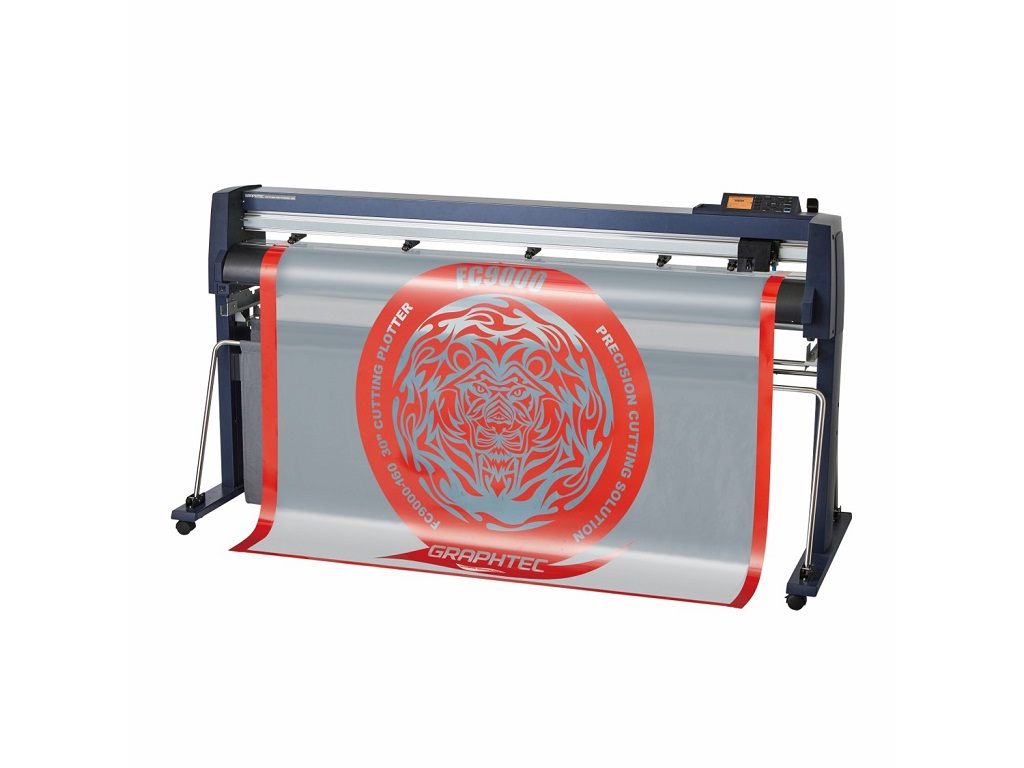 The New Features & Benefits
This latest model of the FC has some great new features that really set it apart from the competition. The FC9000 only has one real competitor in the form of the Summa T-Series range but when you take into account their significantly higher price point for no discernible or just improvement on specification the FC Series really sits in a league of its own in the value for money category.
FC9000 New Features:
• ARMS 8.0 Print & Cut Feature For Continuous Cut Using Barcodes
• Optional Automatic Take Up Spool
• 4 Redesigned Widths (75cm | 100cm | 130cm | 160cm)
• New Stand With Improved In-Built Media Catch Nets
• Dedicated Push Roller Location Stations
• Redesigned Chassis And Aesthetic
Includes Professional Grade Design Software
All Graphtec Cutting Plotters include Graphtec Pro Studio for PC users and Studio for MAC users along with a dedicated driver for integration with Adobe Illustrator and CorelDRAW in the form of Graphtec's Cutting Master plug in. The quality and ease of use of these programmes really do set the Graphtec range apart from offerings by other competitors.
Main Machine Specifications