The BRAND NEW Graphtec CE series plotter is here in the guise of the CE7000 and it's packed to the rafters with great new features some of which were once only available on the flagship FC series range of machines.
The CE series sometimes gets tagged as Graphtec's "entry level" cutting plotter but in reality it is far more than that and is what other manufacturers would be proud to class as their flagship model. CE series plotters always benefit from the inclusion of trickle down technology from prior FC series machines which makes the CE Series one of the best value for money cutting plotters currently available.
The new 7000 version of the CE series raises the bar once again on the popular "engineering class" plotter and opens the CE up to a new wider format market for the first time with the inclusion of 130cm & 160cm versions which are bound to be a popular choice for print & cut customers.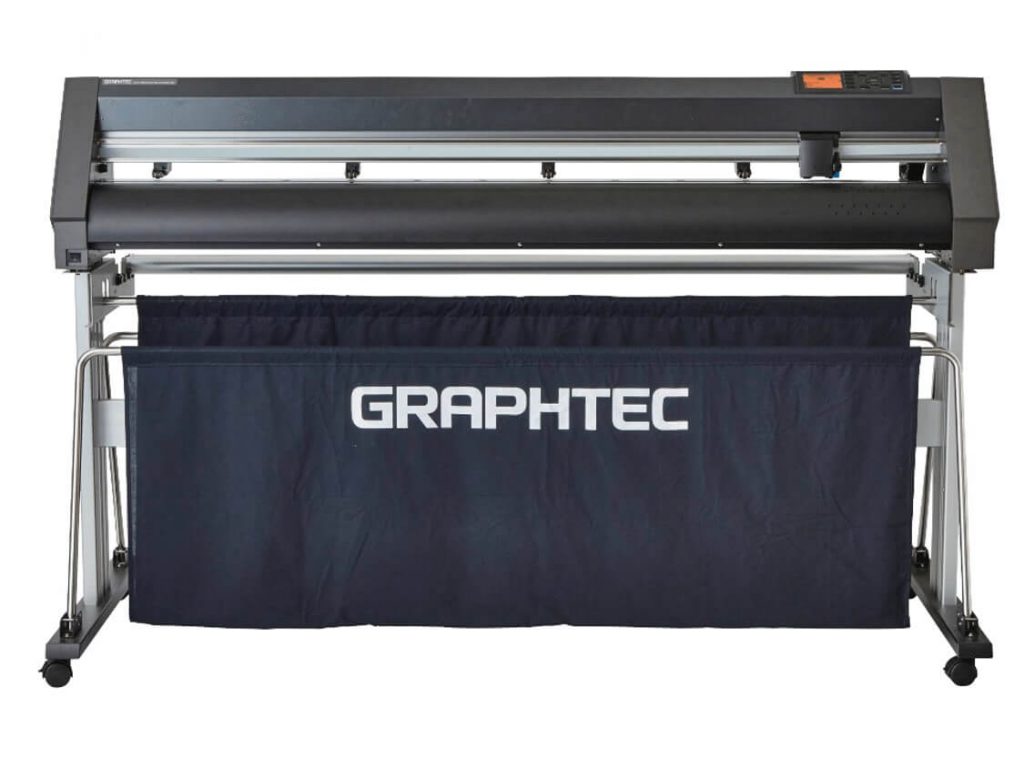 The Ethos Of The CE Series
Typically, the CE Series has previously been most popular in the apparel, smaller print shop and sign writing environments but with the improved features and greater widths now included the CE is about to become even more popular.
Graphtec GB Says:
"The Graphtec CE Series Cutting Plotters are one of the most popular and cost effective plotter ranges on the market for users who are based in a smaller work space or use lighter grade materials.
The CE Series' robust, no-nonsense engineering class design and build makes it perfect for life on the print shop floor and is perfect for sublimation, stickers & decals and sign writing applications."
The CE7000 has been completely redesigned, a new shaped chassis & aesthetic, improved stand with optional catch nets and a reinforced Y-rail for improved accuracy are just a few of the overall improvements included on this latest version.
CE7000 Stand Out New Features:
• ARMS 8.0 Print & Cut Feature For Continuous Cut Using Barcodes
• New USB Offline Operation
• Tool & Blade Holder Incorporated Into Control Panel
• Optional Catch Nets For Models Equipped With A Stand
• 4 Redesigned Widths (40cm | 60cm | 130cm | 160cm)
• New Stand Design
• Redesigned Chassis And Aesthetic
Includes Professional Grade Design Software
All Graphtec Cutting Plotters include Graphtec Pro Studio for PC users and Studio for MAC users along with a dedicated driver for integration with Adobe Illustrator and CorelDRAW in the form of Graphtec's Cutting Master plug in. The quality and ease of use of these programmes really do set the Graphtec range apart from offerings by other competitors.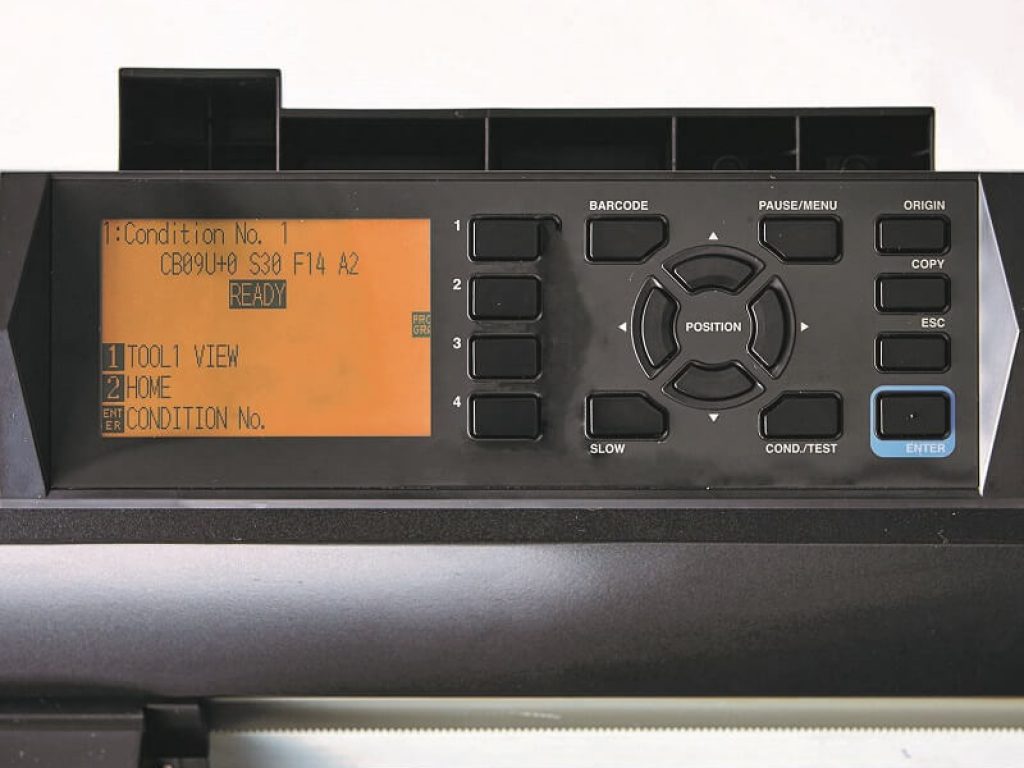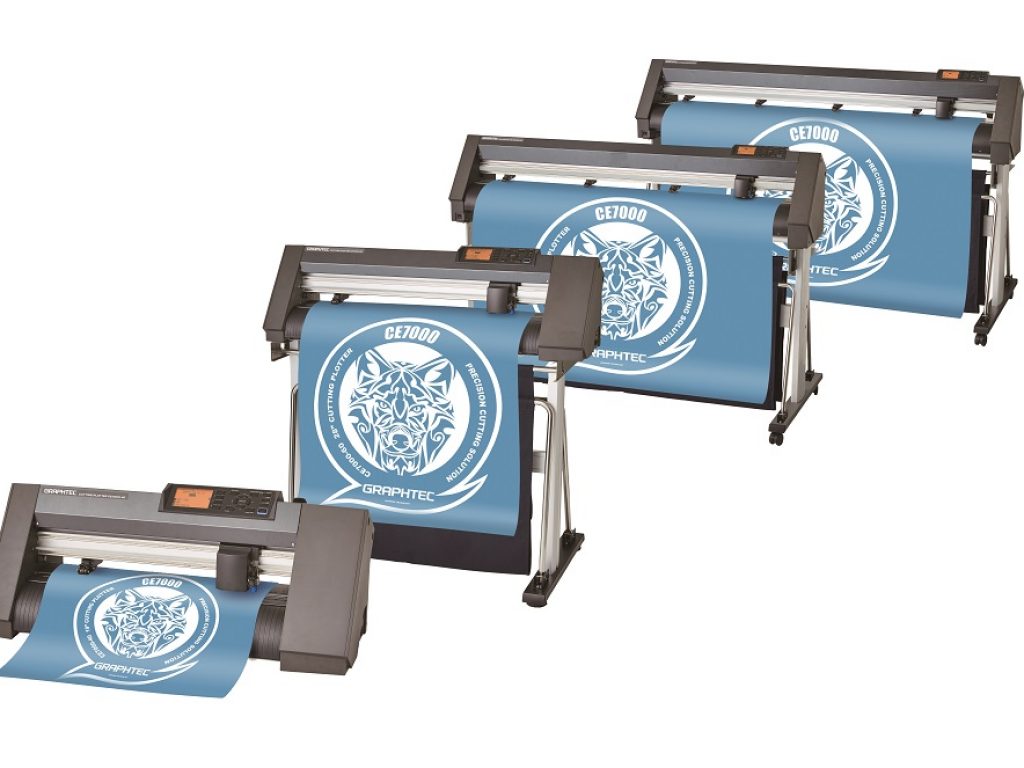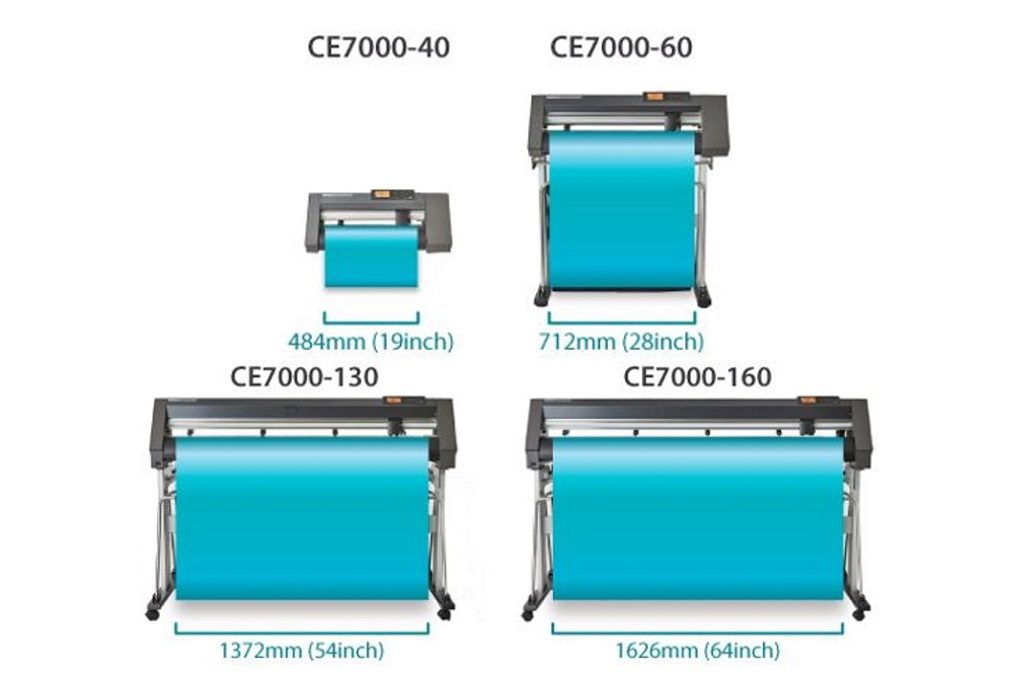 Now that there are 4 different widths of the CE7000 available there is definitely a model to suit your needs. 
We will be offering the CE7000 in Desktop, Standalone and a new Enhanced package which comes with a stand and media basket.
Graphtec CE7000 Model Variations:
Desktop Package – "Perfect For A Smaller Work Space":
Machines Include Clip On Media Stocker:
• 40cm – RRP: £1,395.00
• 60cm – RRP: £1,495.00
Standalone Package – "Perfect For Individual Jobs":
Machines Include Stand:
• 60cm – RRP: £1,695.00
• 130cm – RRP: £3,995.00
• 160cm RRP: £5,295.00
Enhanced Package – "Perfect For Longer Runs Of Print & Cut Media":
Machines Include Stand & Media Baskets For Enhanced Tracking Capabilities:
• 60cm – RRP: £2045.00 
• 130cm – RRP: £4,490.00 
• 160cm – RRP: £5,890.00 
Please Note: All pricing outlined above is excluding VAT & Shipping
Main Machine Specifications & Included Accessories