Description
– Wid Inovations –
WidLaminator L300 Print Finishing System
The WidLaminator L300 is a cost effective and highly efficient Laminating System which will compliment your print finishing area of your workshop perfectly.
Wid Inovation have worked with leading brands to develop the L300 Laminating System. Their L300 features an intelligent and robust design which inspires easy and intuitive use straight from set up. The L300 can be set to feed media through automatically or controlled manually by the operator through a handy foot switch.
The L300 is able to accept rolls of pre-printed media up to 1620mm in width which makes it perfect for the large format printing equipment found in a  modern day print shop environment.
Precise Media Tracking | Easy To Operate | Reliable, Accurate, Robust
Key Features:
Maximum Media Width: 1620mm
130mm Diameter Silicon Roller
Maximum Media Thickness: 25mm
Max Speed: 3.5 m/minute
Manual & Automatic Modes
Compressor Included
Warranty: 1 Year Manufacturer
Heating Features
:
Top Roller Heated Up To 60 Degrees
Temp Control in 1 Degree Increments
Heating Time Up To 15 Minutes
Infrared Heating
Weight: 250KG
Operation
:
Pneumatic Roller Elevation System
Independent Adjustment Of Roller Pressure
Pneumatic Adjustment Of Roller Pressure
Individual Tension Control
Quick Roller Fasteners
Roller For Collecting Laminated Supports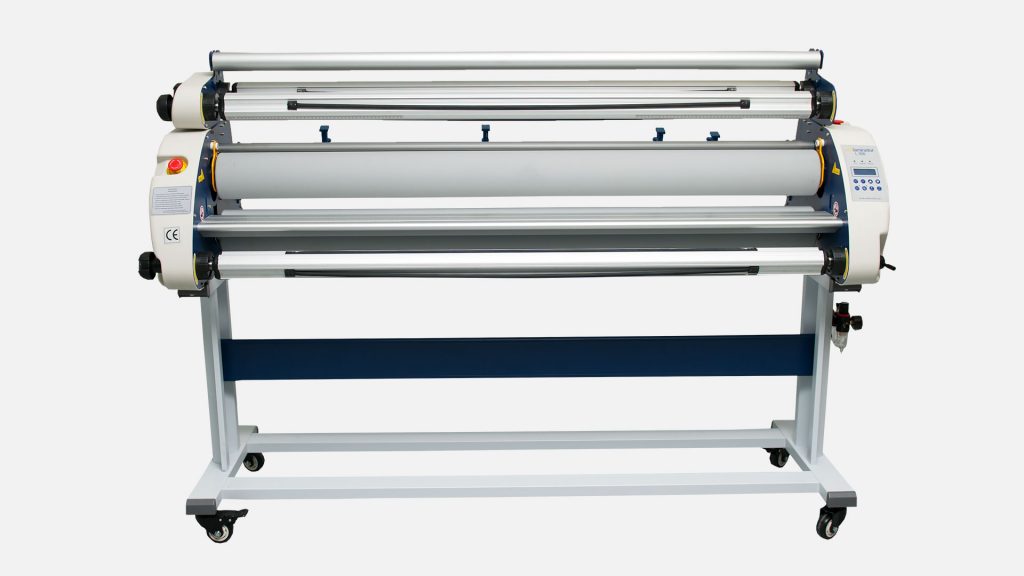 Disclaimer
Images & Videos are for illustration purposes only.
All details are correct at time of page production.
Product specifics may change without warning.