Graphtec

 

F-MARK PLUS
Automatic Sheet Fed Cutting & Creasing System
The Graphtec F-Mark Plus Automatic Sheet Fed Cutting & Creasing System provides a larger media size capability than the standard F-Mark and also offers the ability to crease media with the addition of a creasing tool.
Or call us on:

01978 666 700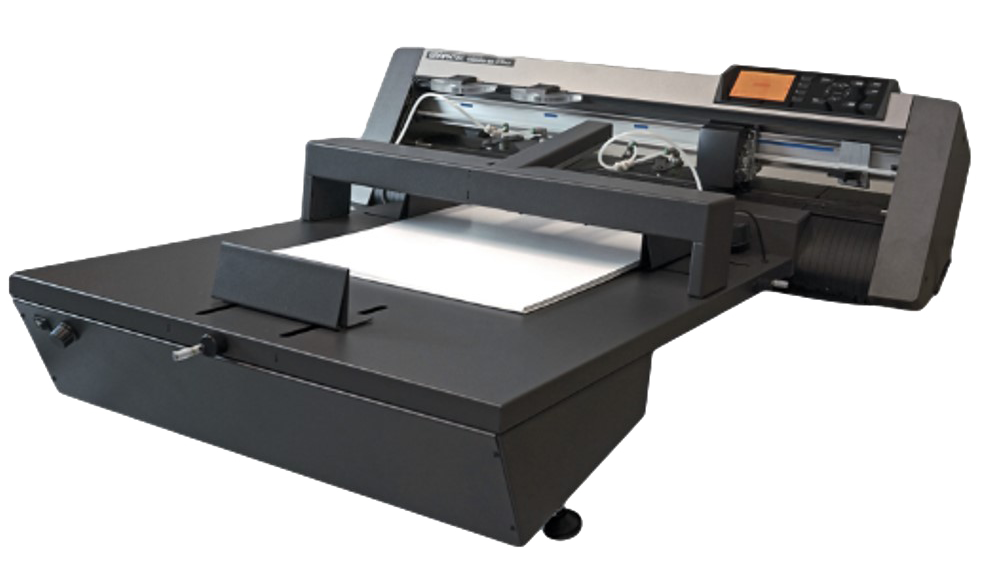 Key Features: 
Uses A Graphtec CE6000-60 Cutting Plotter
Automatic Media Feeding Arm With Vacuum Suction Cups
Includes Media Catch Tray
Max Media Size: 520mm x 700mm
Holds Up To 200 Sheets (35mm max stacked media height)
Allows For Automation In A Smaller Scale Workplace
Operational Performance:
Die-Cutting
Kiss-Cutting
Perforation-Cutting
Media Creasing (With Optional Creasing Tool)
Pricing:
Standard Cutting System Only:

 

£7,995.00

 

(£9,594.00 Inc VAT)
Cutting & Creasing System:

 

£8,745.00 (£10,494.00) Inc VAT)
The Graphtec F-Mark Plus Automatic Sheet Fed Cutting & Creasing System is designed to automatically feed, cut and crease sheet sizes of up to 520mm x 700mm without the need for an operator. The F-Mark range allows the operator to Die-Cut, Kiss-Cut and Perforation Cut media and with this latest and larger version it is also capable of Creasing media.
The Graphtec F-Mark Plus is comprised of 3 main elements, the automatic media feeding arm with vacuum suction cups to pick up your media from the media tray, the cutting plotter (Graphtec CE6000-60) and the completed media catch tray.
The F-Mark series of machines from Graphtec allows the user to implement a level of operator free automation into the work place that hasn't been seen at this price point before. Rather than having to manually insert your media into the plotter the F-Mark's automatic feeding arm does this for you meaning you can continue with other tasks whilst the F-Mark gets the job done.
Not only does the F-Mark Plus offer a greater sheet size option over the F-Mark it also offers you the ability to crease media which makes it perfect for the in-house creation of pre-production packaging samples or bespoke folder creation if you choose the version with the creasing tool attachment.
One of the unique features of the F-Mark Plus is that (depending on the thickness of the material being processed), it can handle up to 200 sheets (35mm max stacked media height) of material in a continuous cycle but with the ability to add further sheets as required without interrupting the cutting process. This is a capability that we consider sets the F-Mark cutting system apart from any comparable sheet-fed system.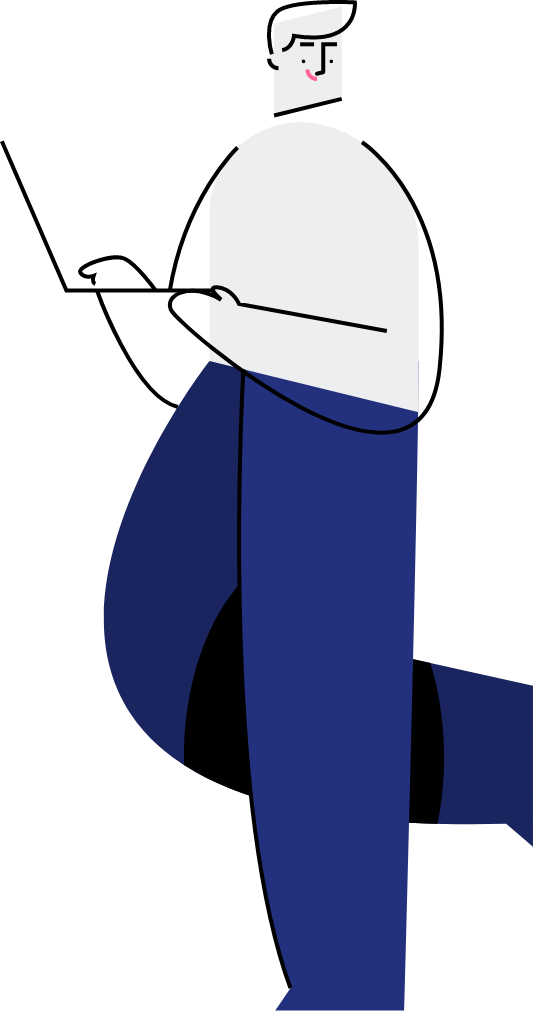 You can buy this product with a
purchase order and be invoiced
We know some businesses can't buy products from an online store using a credit card. If this applies to you, then get in touch using the 'Enquire' button below and one of our sales team will get back in touch and organise the purchase in a way that suits your business.
The F-Mark Plus' perfect sheet alignment is achieved via crop mark reading for each individual sheet, with a camera equipped with F-Mark technology performing the crop mark adjustments in a fraction of a second. Software algorithms compensate for any distortion from the printing process to enable precise cutting with minimal bleed. There is also an option to cut perforated lines during file creation. Equipped with a precision dual eye-mark camera technology and dedicated software the F-Mark Plus allows for quick reading of crop marks with a precision grade of 0.2mm.
In addition to kiss cutting the Graphtec F-Mark Plus Automatic Sheet Fed Cutting & Creasing System is excellent for die cutting card, making it an excellent option for customers looking to produce items such as business cards and packaging.
The cutting parameters set by the software allows the use of crop marks as small as four millimeters, enabling maximisation of the sheet size and minimal material wastage. Contingent upon the material being processed and the complexity of the image outline, the average cutting speed is 30-40 seconds for each sheet.
The F-Mark Plus is run through custom F-Mark software that accepts Illustrator and CorelDraw files.
• Die-Cut (For cutting all the way through the media)
• Perforation Cut (Puncturing media in rows whilst leaving it attached, perfect for ticket creation where a stub is required)
• Kiss-Cut (Half cut through the self-adhesive media which is perfect for labels or stickers)
• Media Creasing (Crease media for pre-production packaging samples, small production runs of gift boxes or folder creation)
F-Mark Plus:
• Die-Cutting
• Perforation Cutting
• Kiss-Cutting
F-Mark Plus Creasing:
• Die-Cutting
• Perforation Cutting
• Kiss-Cutting
• Media Creasing
Contact Us If You Require Further Information
Page Disclaimer
Images are for illustration purposes only.
All details are correct at the time of page production.
Product specifications may change without warning.