All-in-one, high end laser cutting & engraving
Starting from £175 a month*
What You Get With Your Laser:
Visit us for a complete demonstration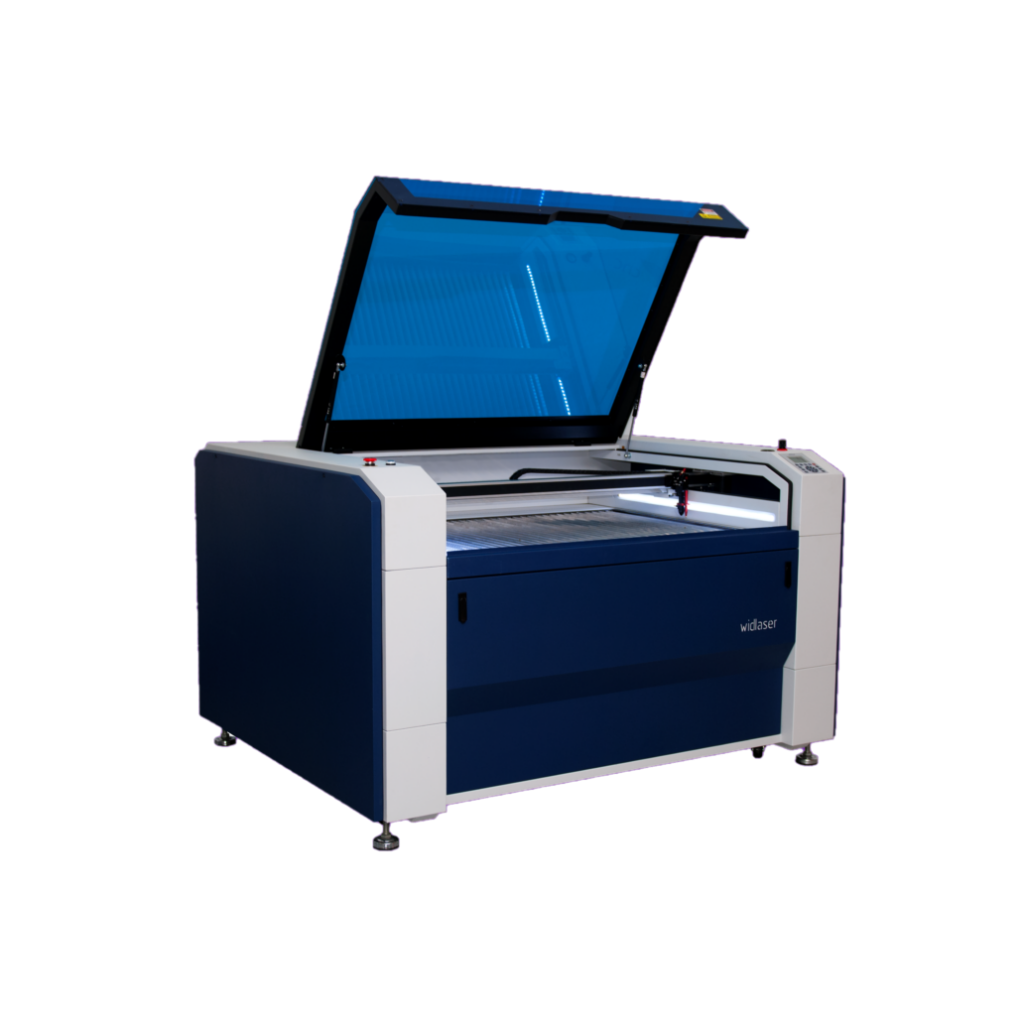 Perfect For Cutting: Leather, Acrylic, Wood, Rubber, Fabric...
Browse our Wid Inovations WidLaser cutting systems or start customising your laser to suit your business needs.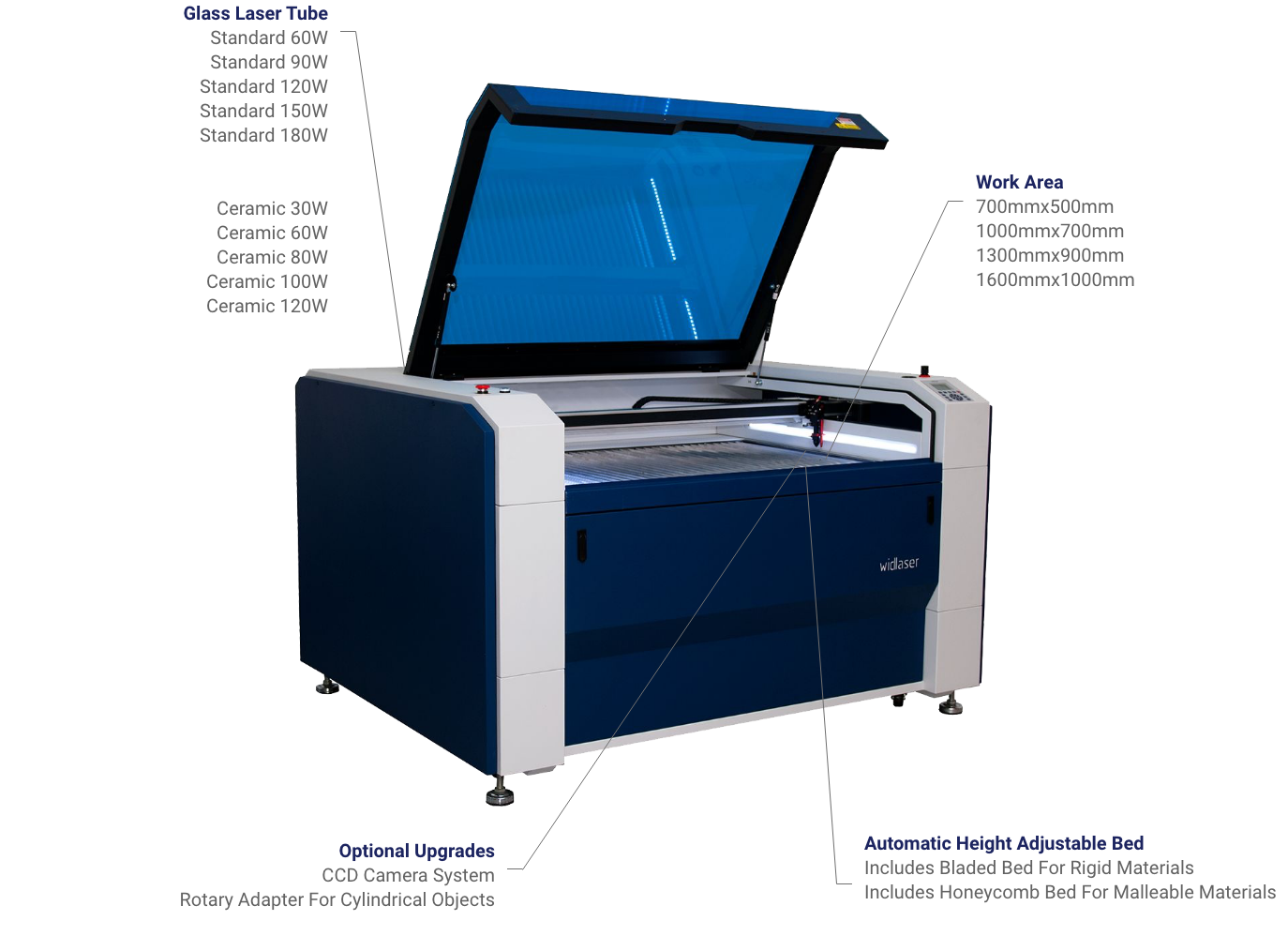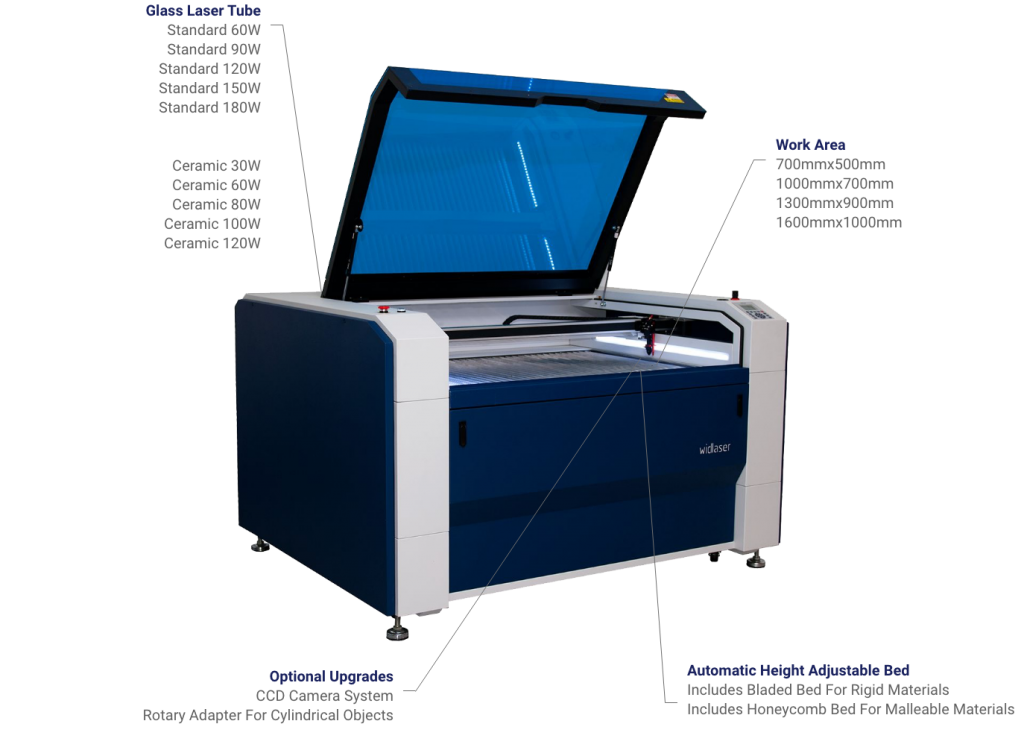 * Subject to approval. Terms and conditions apply

Upgrade to the ultimate RF laser
tube for your Wid Laser
All our machines are compatible with the top
of the range laser tubes made in the USA
See The WidLaser System In Action
Customise Your Laser System
Customise your laser system below and one of our dedicated team will be in touch with a personalised quote, finance options, and the opportunity to view a product demonstration in-store. Graphtec GB are the official UK Distributor & Supplier for the Portuguese brand Wid Inovations and their range of superior grade WidLaser products.
All of our WidLaser systems include delivery & installation by one of our engineers and if required, on-site training can be supplied during the installation process.