Compact Handheld Datalogger

Links To Other GL Series Loggers

Easy Measurement By Multifunction Inputs
"The Graphtec GL100 Compact Data Logger is a handheld device that is available in 2 model formats (with or without WiFi). It can be used of its own accord or can be paired with the GL240 & GL840 to be used as a remote data acquisition station."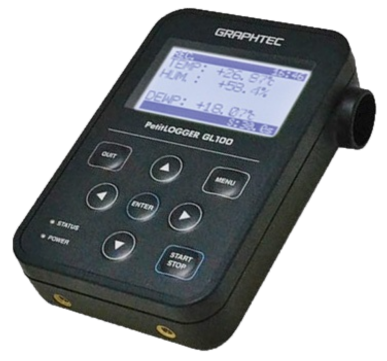 Wireless LAN Capabilities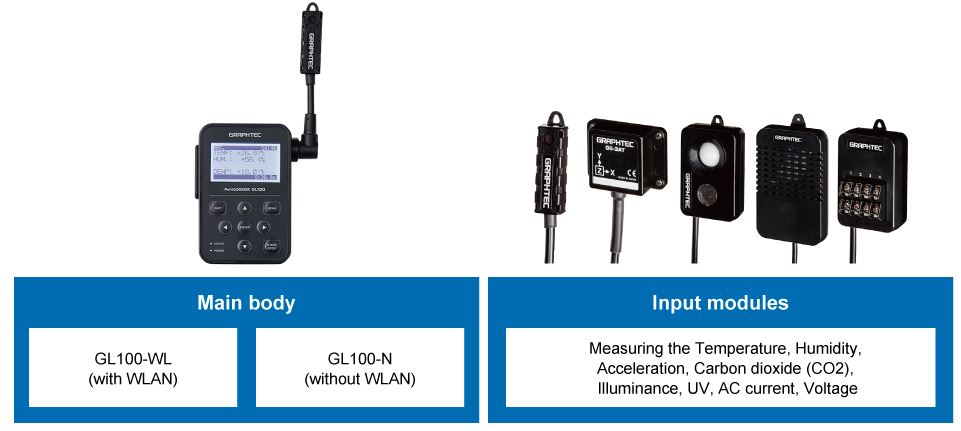 Graphtec GL100 Midi Datalogger
"The GL100 data logger is compact, modular, available with wireless LAN and ability to trigger your controller in maintaining CO2, temperature, humidity and oxygen with accurate data logging..
PC and smart mobile device software available–with industry-specific software: agriculture, logistics, power.
Applications Benefiting from the GL100:
• Monitor & Track Agriculture
• Monitor Greenhouse & Hydroponics
• Monitor & Test Electrical Appliances & Office Equipment
• Food Processing"
GL100 Optional Accessories To Enhance Performance
Adapters

Graphtec GL100 | Voltage & Temperature Input Terminal

The Graphtec GL100 Voltage & Temperature Input Terminal connects the GL100 for up to 4ch of voltage DC (20mV to 50V as well as 1-5V) and thermocouple (K or T type) temperature measurement.

Key Features:

Type Of Measurement: Analog Voltage Or Temperature
Number Of Input Channels: 4
Input Method: Scans By The Photo-MOS-Relay, All Channels Isolated Input
Measuring Range Of Voltage: 20, 50, 100, 200, 500 mV, 1, 2, 5, 10, 20, 50 V F.S. And 1-5V F.S
Measuring Accuracy: 0.15 % Of F.S
Input impedance: 1 M ohms
Compatible Data Loggers: Graphtec GL100-N | GL100-WL
Contact Us If You Require Further Information On The GL100
Page Disclaimer
Images are for illustration purposes only.
All details are correct at time of page production.
Product specifications may change without warning.